Very smart clean vinyl and cover, includes insert.
Witches and War-Whoops: Early New England Ballads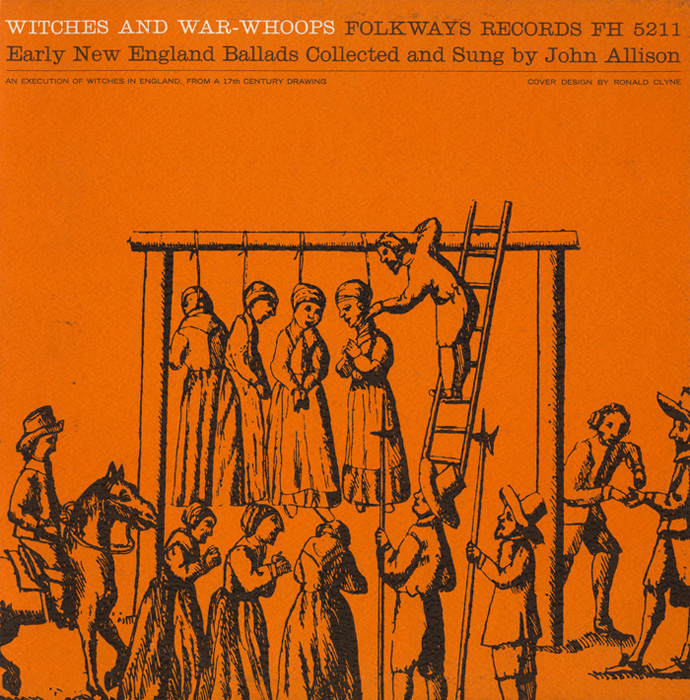 This album brings together a sinister and unusual collection of songs about the 1692 Salem Witch Trials, collected and performed by John Allison. The somber melody reflects the solemn lyrics that recount evil and punishments: "They hanged this weary woman then like a felon stout; Her white hairs on the cruel rope were scattered all about. And many knew her innocent of horrid charges made… " Liner notes include detailed information by Allison about each song and an introduction about the Salem Witch Trials.