Brand new sealed new release double album housed in a gatefold cover.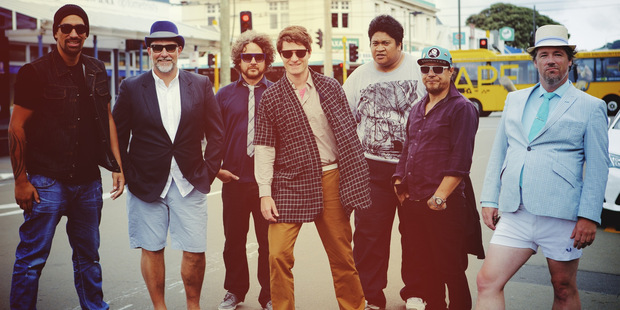 Kiwi band Fat Freddy's Drop. Photo / Supplied
Sixteen years into their career and the local genre-mashing masters still avoid resting on their laurels: Bays sees the seven-piece outfit more focused and dynamic than ever.
Much like they did with 2013's Blackbird, they put the most Freddy's-sounding tracks up first, and then increasingly push boundaries. They warm you up, and then turn your head inside out.
There's a knowing swagger to Wairunga Blues, a blooming, celebratory vibe perfect to open the album, and Slings & Arrows is similarly fuelled with big horn lines and catchy melody, along with a strong reggae skank, and a comical intro of 90s Gameboy sounds.
10 Feet Tall introduces a touch of melancholy putting Dallas Tamaira's voice front and centre, while Wheels moves into a more experimental, jazz-influenced sphere, throbbing and trippy as it messes with rhythmic expectations and harmonic structures.

Techno influences emerge on tracks like the ominous Razor, which pulses with a heavy, chugging bass and dark lyrics, and the lighter, percussion driven Cortina Motors (their jammiest track).